GET THE A-OK!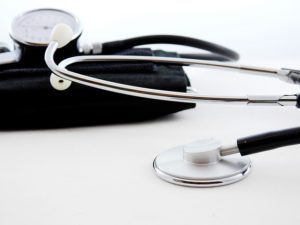 As the title says, first things first! FIRST off, you know the physical condition you are in. Especially if you're under medical care, CHECK WITH YOUR DOCTOR before starting any exercise program. When you get the go-ahead, it's time to start!
If you need assistance doing any of these exercises, PLEASE, wait for when you have someone to help you. Always, SAFETY FIRST!
DRESS TO GET FIT!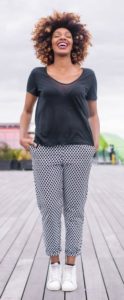 DRESS COMFORTABLY! Loose comfy pants or shorts (elastic waist is a good idea), comfy shirt (be careful it's not something that you will get too hot wearing, I personally like a loose t-shirt), comfy shoes that are non-slip and they stay on (in other words, no flip-flops or slippers. And wearing only socks isn't a good idea either).
GET IT UP!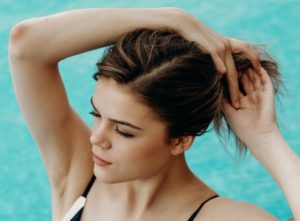 If you have long hair, you may want to tie it up or else it gets too hot or just plain gets aggravating.
Wear a ponytail, wear a bun, put it up with barrettes, put it up with hair pins, wrap it in a bandana, use a headband. Just get it up!
SUPPORT!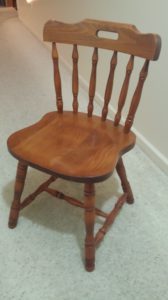 For exercises you do sitting down, or for exercises you may do using the chair as support, be sure to get a strong, stable chair, no wheels (we don't want to go sliding somewhere that we don't want to), and no arm rests for they will hinder your movement while exercising. And one that you can sit in comfortably with your feet firmly on the floor.
SCHEDULE TIME!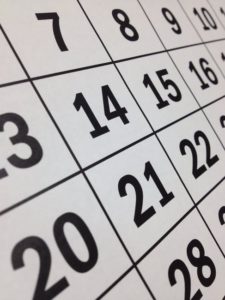 Now, you may ask, "How often should I exercise?" The answer depends on YOU! I would SUGGEST that you try to do them 2-3 times a week (I like a good day of rest between exercises to let my muscles relax), with the exception of "Our Feet!", which is good to do a couple of times a day.
Just remember to NEVER over-exert yourself. If you've had enough for the day, it's ok. If you quit early this morning and want to finish up your routine this afternoon, go ahead! If you don't, No worries, we'll try again next time! Whatever you can manage to get done will be SUPER! ANY exercise is better than none at all! 🙂
HYDRATE!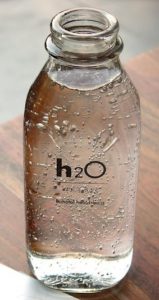 Now grab yourself a bottle of water (or a glass of ice water). No sodas, they dehydrate you. And besides, water is good for the body. 😉
Now LET'S GET THIS PARTY STARTED! 🙂