I kinda felt a need to make a section just for real talk! So let's chat! You are always free to talk in any post, but in here, it is an open zone, designated to chat time, to express our desires, our frustrations, our accomplishments or just whatever comes to mind.
Just click on the links below, and please, feel free, if you have anything you want to add as to how YOU are feeling… please, leave a comment!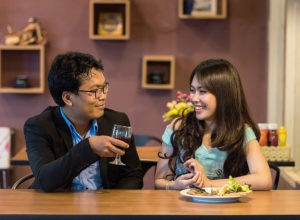 ---
Today, I am gonna air-off about my good and bad days. Some days I feel really good, then there are others I can hardly move without extreme pain. …
---
I have noticed, more and more, I am walking without the aid of my Gandalf stick (walking stick). I used to never leave home without it, be it the grocery store or the dollar general. But now, I rarely take it with me unless I know there will be major walking. What happened to make this difference? …
---
Yea, I really can't emphasize enough to be aware of your surroundings and be very aware of where you are walking and HOW! …
---
As far back as I can remember, I have always wanted to help people. If not physically help them, I've wanted to help them to feel better.
---
So it came down to the date and I just kept it, saying to myself, just get it done. Goodness knows, we were several months into quarantine, it's doesn't seem to be going away anytime soon, so fine, no more putting it off, let's do this.
---
With the covid scare going on, we haven't been seeing each other hardly ever. It's been over five months from serious withdrawals for us all. We are very close, tight-knit, seeing each other frequently, and this has been seriously hard.
---
Well, the surgery date, or procedure date as I prefer to call it, came and went. Here I am 5 days into post-surgery.
---
Wow, since I have gotten a doctor whom I consider MY doctor, that I have previously mentioned that he is putting me thru the works, I'm starting to think I maybe need to add a medical post/thread in here somewhere.